PPP Yoga (Power, Presence and Prana Yoga)
Polly Liontis
Saturdays, 8:30 AM - 10:00 AM



This is a yoga vinyasa flow class which cultivates flexibility, fluidity, and grace in movement, as well as stamina, strength, and power. We include pranayama (breathing exercises), yoga philosophy, and guided meditations before and after the physical practice. Enjoy the benefits of this practice on many levels - you will leave class feeling more alive, more tuned into your body, your breath, and the deepest, innermost part of yourself - your spirit. This is a yoga class which heals, inspires, and brings out your highest, most radiant self.
Polly Liontis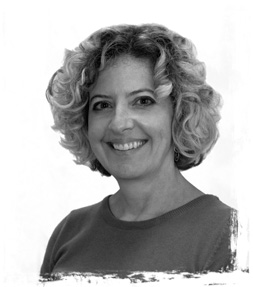 Yoga made its presence known to me in the foothills of Boulder, Colorado just after the birth of my first child. The practice of yoga provided an oasis in which to explore the deepest aspects of my being. Yoga is many things to many people, but for me yoga is a state of being in which we come to know our infinite creative potential and the beauty within.
My Yoga Certification is through the Himalayan Institute and I continue to be influenced by the work of Pandit Rajmani Tigunait, the spiritual head of HI. I am also a student of Tibetan Heart Yoga and Kundalini Yoga. My meditation classes combine various methods of meditation and pranayama.
I am also an AOBTA Certified Shiatsu Practitioner and have been a student of Chinese Medicine since 1997. I graduated from the Ohashi Institute in New York and studied with Sensei Ohashi in New York, Chicago, and Italy. Chinese Medicine and Philosophy beautifully compliment the teachings of Yoga and are interwoven in both the spiritual and physical aspects of my yoga teaching.
I am on the staff of Zen Shiatsu Chicago supervising the Student Shiatsu Clinic and teaching Shiatsu Technique Classes. I also have been on the staff of the Integrative Medicine Program of North Shore University Health System since its inception in 2000 practicing Shiatsu and I pioneered their Therapeutic Yoga Program and Meditation Classes. It is a beautiful thing to see the healing power of yoga in action in a Western Medical setting.
Yoga heals, yoga inspires, and yoga introduces us to the beauty, light, and truth of the authentic self and I am honored to share my love of yoga with all of you. Please join me for this Saturday morning class.

Northshore Healing Centre, 222 Waukegan Rd, Glenview IL 60025 847.657.1600