Yin Yoga
Chuck Frenkel
Thursdays, 6:30 PM - 8:00 PM
Investment: $17 per class, payable at the Centre



Yin yoga is a gentle yoga practice which focuses on loosening and stretching our connective tissues, opening and restoring the joints and invoking a remarkable feeling of freedom and lightness in the body. Yin yoga works by gently stretching the connective tissues allowing the body's energy to flow more freely. Yin yoga consists primarily of seated asana (postures) that are held for a period of time allowing gravity to do most of the "work". Practitioners of yin yoga experience a meditative calm, helping to restore balance while increasing one's energy.
Chuck Frenkel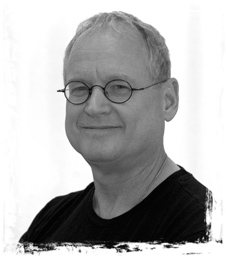 Chuck's background as an athlete brought him into contact with yoga a number of times during his life? as an Olympic style archery competitor and as a competitive cyclist. But he truly opened and committed fully to the practice in order to help rehab from a serious cycling accident. Not only did yoga "bring him back" from a broken body, but also helped to heal his mind and spirit.
For Chuck, the inward journey during asana practice is a beautiful meditation which brings him fully into the here and now, accepting the present and all that it offers. Yoga is now a calling for Chuck and the more he practices the more he grows to love and embrace it.
Chuck brings to his classes a feeling of spaciousness and lightness and offers the student the time to fully explore the inward journey during asana practice. He endeavors to uplift, inspire, and bring joy to the yoga experience.


Northshore Healing Centre, 222 Waukegan Rd, Glenview IL 60025 847.657.1600