Amrit Yoga is a meditative system of yoga that incorporates deliberate action followed by meditative awareness within each pose of the sequence. Amrit yoga consists of 26 hatha yoga postures. You will learn the correct form of each posture by using energetic extensions and press points. You will learn the principles of Amrit yoga which incorporates deliberate action, without forcing, and the ability to be total and present but not necessarily perfect. You learn to drop comparison and competition and to be okay with where you are at, in the moment. With Amrit yoga, you begin to get in touch with body sensations and learn to breath, relax and most importantly to let go.

No yoga experience is necessary, yet the seasoned practitioner will learn to go deeper. All bodies are welcome. Wear comfortable clothing.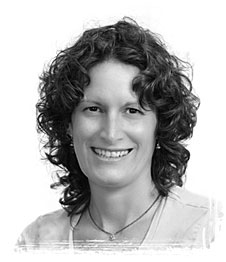 Laura Eisenberg Jachim
Laura has been practicing yoga for 16 years and has been teaching for 5 years. Her first experience was at Kripalu Center in 1991,
where she studied Kripalu Bodywork and yoga. This experience changed the
course of her life, as she found a new found love and respect for her body. She discovered her passion for the healing arts and her purpose - to assist people back to balance through bodywork and their breath. Laura has a successful healing practice in Glenview Illinois, which includes bodywork,
private yoga therapy and holistic lifestyle coaching.

To better help people find balance in their lives, Laura became a yoga teacher. She completed a 200 hour hatha yoga teacher training program at the Temple of Kriya Yoga in 2001. Then in 2002, Laura was reunited with her first yoga teacher, Yogi Amrit Desai, the founder of Kripalu Yoga and more recently, Amrit Yoga. At that time, Laura knew she was destined to be a student and a teacher of Amrit Yoga and completed level 1 Amrit teacher training in 2004. Laura is dedicated to sharing the teachings of Amrit Yoga through her yoga classes and her healing practice. Laura teaches the importance of consciousness - whether healing our bodies, our minds or our planet. Laura's philosophy is surrender your Self, be exactly where you are at, and let your love-light shine.
Northshore Healing Centre, 222 Waukegan Rd, Glenview IL 60025 847.657.1600